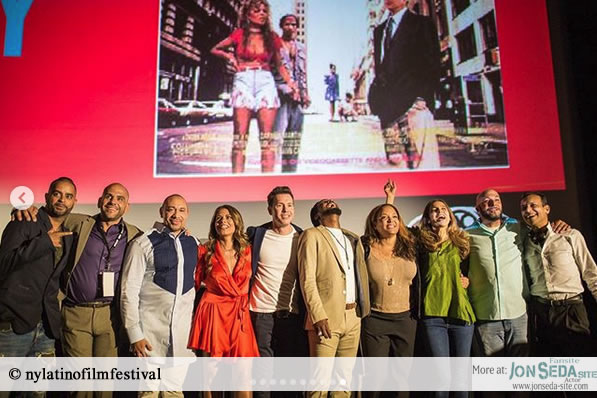 "I like it like that" – New York Latino Film Festival
Last week, the New York Latino Film Festival took place in New York.
Also present were the stars of "I LIKE IT LIKE THAT".
The film premiered 25 years ago and the cast have met again for the first time since filming the movie. The joy of the meeting was huge and we collected some pictures and videos for you.
You will also find all information about the film on this page …
I hope you like IT LIKE THAT!
Interview with the Cast of "I LIKE IT LIKE THAT"
© Robin Kurian (Instagram – Youtube )
Pictures:
© Yesenia De Avila @ yesenianyc @eleonthescene @yesistylenyc

© Yesenia De Avila @ yesenianyc @eleonthescene @yesistylenyc

© Yesenia De Avila @ yesenianyc @eleonthescene @yesistylenyc

© Yesenia De Avila @ yesenianyc @eleonthescene @yesistylenyc
From ©Yesenia De Avila @yesenianyc @eleonthescene @yesistylenyc
© Robin Kurian

© Robin Kurian
From ©Robin Kurian watch more: klick here
©elvisnasco

©elvisnasco

©elvisnasco
From: ©elvisnasco
© nylatinofilmfestival

© nylatinofilmfestival

© nylatinofilmfestival

© nylatinofilmfestival
From: © nylatinofilmfestival
From: © nylatinofilmfestival