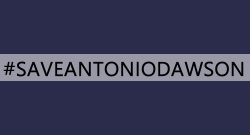 Jon is leaving Chicago PD
THANK YOU, for beeing ANTONIO!!!

We all hoped it´s not true… but here is the official statemant of Jon Seda:
It's been an honor portraying Det. Antonio Dawson in the #OneChicago world. To my cast #Family, I'll always treasure the time and stories we shared. To all you #chihards out there, THANK YOU for being the best of fans! We'll Always have CHICAGO 👊🏻 pic.twitter.com/pJRwphtMAu— Jon Seda (@JonSeda) 20. April 2019
Jon, if you read this I would love to send you a link to a big special… only for you! Elias got one and he loved it… so you really should have a look.
If you want you can leave your greetings for Jon here!