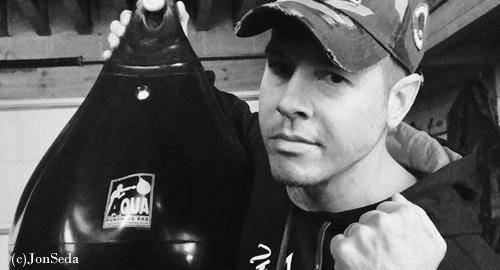 Maybe you know Jon was a amateur boxer before he starts acting.
After graduating from Clifton High School, two friends took him to the gym and the started with his boxing carrier. He was a runner in the New Jersey Golden Gloves competiotion and his amazing billanz is 21 wins and just one loss. He also wanted to box at the Olympics but after he got a movie role his plans changed.

There are not many infos about his former boxing carrer, but I found some pictures and infos.
So everything about the "Boxer Seda" you find here!