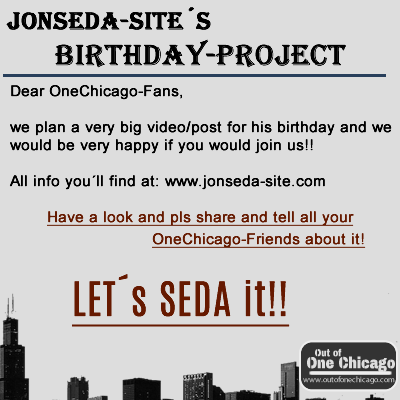 I am doing it again!
I make a big video for Jon, for his birthday. And I want YOU all to join.
Please, send your birthday-wishes for Jon to me and I add you into the video and send it to him.
Let´s make it the biggest, longest, video he ever get.

So if you want to join:
Send a video
Send a pictures (you must own the copyright of it!!!)
Send a message with your wishes.
Please, don´t send:
Don´t send "I love you", "Will you marry me?", "I want a kid from you!" – Messages, I won´t add this ones!
Don´t send other pages please. 😉
Don´t use pictures you don´t own or you don´t have the permission to use!
Share it with other fans of ChicagoPD, OneChicago and Jon Seda!!!
Last date to join: October 10!!!